Here you will find all Healers
Ana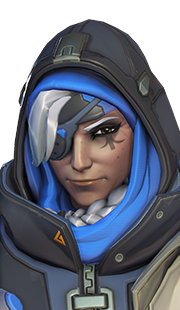 Ana's versatile arsenal allows her to affect heroes all over the battlefield. Her Biotic Rifle rounds and Biotic Grenades heal allies and damage or impair enemies; her sidearm tranquilizes key targets, and Nano Boost gives one of her comrades a considerable increase in power.
Baptiste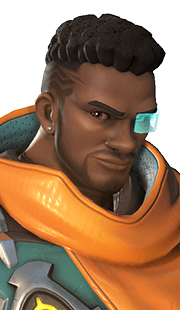 Baptiste wields an assortment of experimental devices and weaponry to keep allies alive and eliminate threats under fierce conditions. A battle-hardened combat medic, he is just as capable of saving lives as he is taking out the enemy.
Brigitte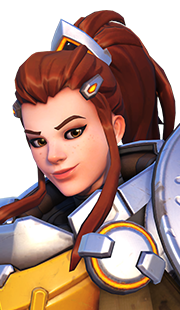 Brigitte specializes in armor. She can throw Repair Packs to heal teammates, or automatically heal nearby allies when she damages foes with her Flail. Her Flail is capable of a wide swing to strike multiple targets, or a Whip Shot that stuns an enemy at range. When entering the fray, Barrier Shield provides personal defense while she attacks enemies with Shield Bash. Brigitte's ultimate ability, Rally, gives her a substantial short-term boost of speed and provides long-lasting armor to all her nearby allies.
Lucio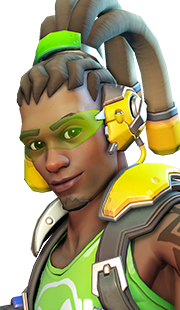 On the battlefield, Lucio's cutting-edge Sonic Amplifier buffets enemies with projectiles and knocks foes back with blasts of sound. His songs can both heal his team or boost their movement speed, and he can switch between tracks on the fly.
Mercy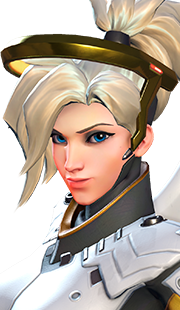 Mercy's Valkyrie Suit helps keep her close to teammates like a guardian angel; healing, resurrecting or strengthening them with the beams emanating from her Caduceus Staff.
Moira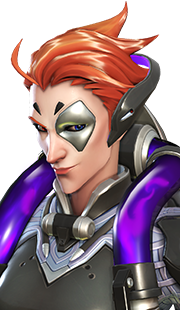 Moira's biotic abilities enable her to contribute healing or damage in any crisis. While Biotic Grasp gives Moira short-range options, her Biotic Orbs contribute longer-range, hands-off damage and healing; she can also Fade to escape groups or remain close to allies in need of support. Once she's charged Coalescence, Moira can save multiple allies from elimination at once or finish off weakened enemies.
Zenyatta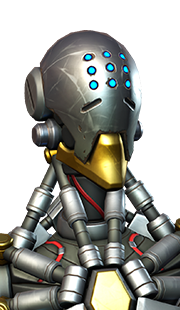 Zenyatta calls upon orbs of harmony and discord to heal his teammates and weaken his opponents, all while pursuing a transcendent state of immunity to damage.